Bigger and better at Breakbulk Europe 2022
Home » Bigger and better at Breakbulk Europe 2022
Thank you for joining us at Breakbulk Europe 2022! More than 9,045 people attended the 3-day project cargo and breakbulk event at the Rotterdam Ahoy, the Netherlands. What a turnout!
The whole Jumbo-SAL-Alliance team is delighted to have been a part of Breakbulk Europe 2022 in beautiful Rotterdam. A huge thank you to everyone who stopped by our new exhibition stand and took part in our events. We really enjoyed meeting again in person and getting the chance to finally catch up on what's been cooking over the past weeks, months and years.
An eventful few days
Speaking about the eventful few days, Christian Hoffmann, Director Group Strategy & Marketing, Harren & Partner Group says, "This year, we really wanted to go bigger and better. Not just because we haven't been able to showcase at events for two years but because this was our first proper opportunity to exhibit as the Jumbo-SAL-Alliance.  We brought everyone together and hosted several team and client events throughout the week. From team strategy meetings to a client dinner onboard SS Rotterdam and finishing off with a cocktail party at the booth. It was a productive and fun week!"
Cheyne Croes, Senior Marketing & Communications Advisor – Jumbo emphasises the importance of exhibitions and events for the team, "Bringing Breakbulk to Rotterdam was a great idea and hosting everyone in our backyard was a pleasure! Being part of these exhibitions is important for us to come together as a team and also to show the flexibility, reliability and quality we offer to the heavy lift shipping industry. We are already looking forward to our other upcoming events in 2022 and we can't wait to host everyone again at Breakbulk Europe 2023 in Rotterdam!"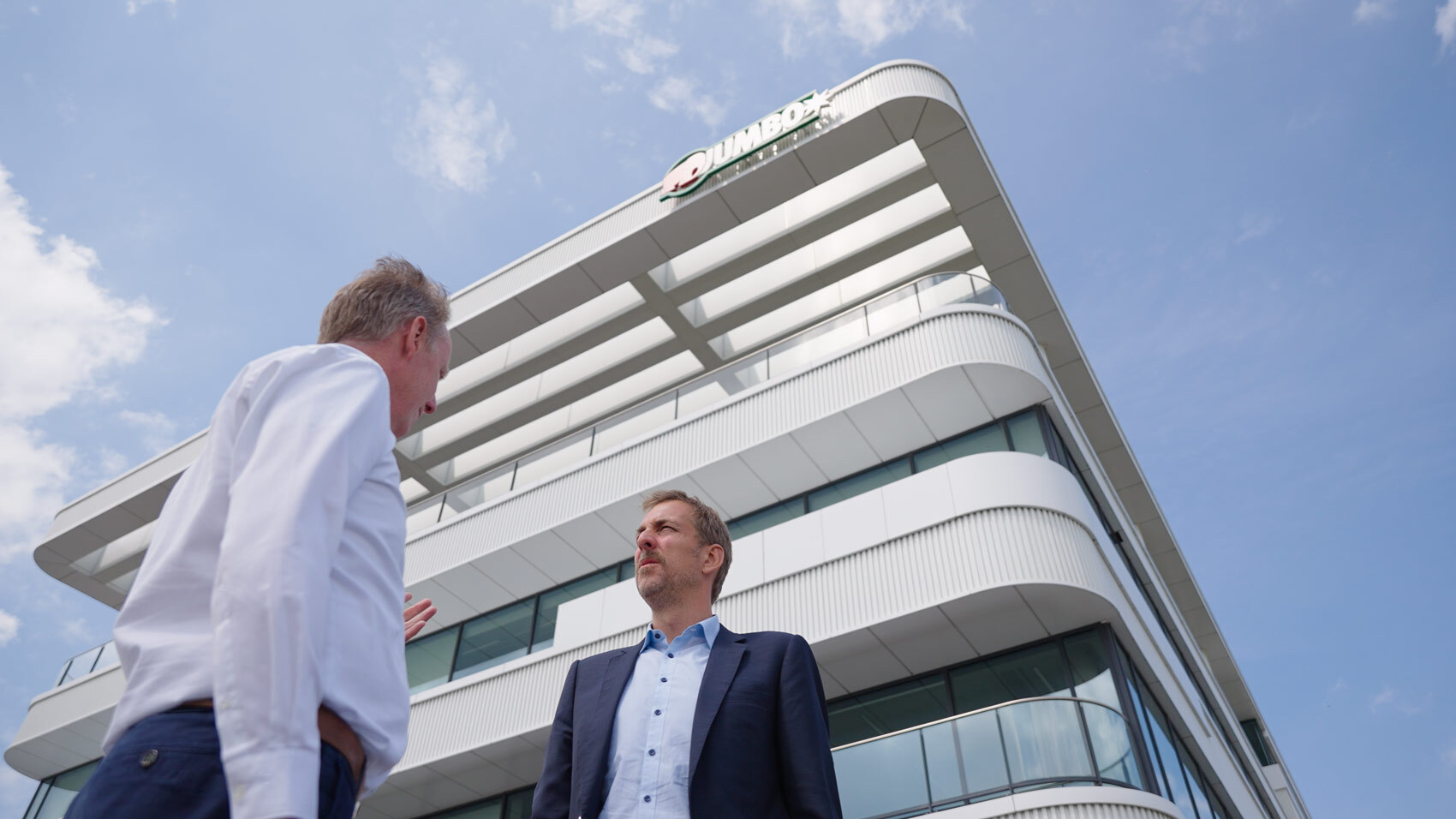 Managed Transport Solutions
At the stand, Stephanie Schillgalies, Head of Europe Chartering Desk & Key Account Management Chartering & Projects of the Jumbo-SAL-Alliance commercial team spoke about the cargoes we are keen to find the right transport solution for, "We take care of renewables and wind cargoes, deck cargoes like big cranes, port infrastructure and yacht shipments as well as energy equipment and turbines transported from Europe, America, Asia and Africa and all over the world. Whether you are looking for heavylift or breakbulk transport, global transport logistics or complete project management, we are here to engineer your solution."
Sustainability
On the other side of the stand, Willem van Swinderen Project & Chartering Manager and Sustainability Ambassador of the Jumbo-SAL-Alliance talked to many clients at breakbulk regarding sustainable shipping, "Sustainability is currently high on the agenda in the industry, but also for us within the Jumbo-SAL-Alliance and we are here to meet our clients and talk about the future. We see more and more clients looking to discuss sustainability, what are the challenges they have, and the challenges that we need to manage together. Breakbulk is for us THE moment to talk with our clients on cargoes, new schedules, but especially about sustainability."
With a focus on sustainability, we wanted to offer a suitable prize for our raffle competition at the stand, a prize that helps to keep our seas clean. Congratulations to the lucky three winners who all won a cool bag made from ocean plastic.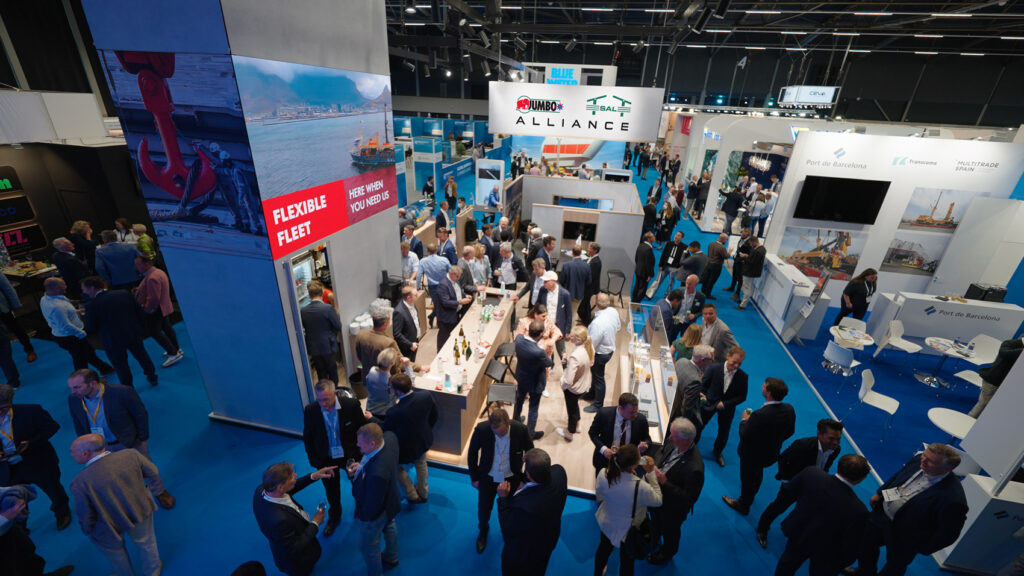 Forward Focus
Felix Klar, Project & Chartering Manager of the Jumbo-SAL-Alliance commercial team was interviewed at the stand about the focus for the Alliance going forward, "I would say it is important for us to be ready for the next year to come. This means having the right ships at a competitive rate that can carry oversized wind equipment for clients. We should just continue what we have been doing with the Jumbo-SAL-Alliance, we are on a good run. We can cater for these renewable projects, we have the right team, and the right ships operating on our liner service."
See you at our next event!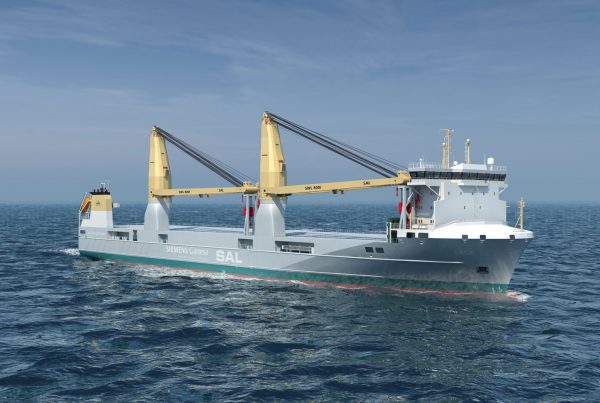 SAL Heavy Lift and Jumbo Shipping start joint newbuilding programme for ultra-efficient, carbon- neutral heavy lift project vessels
PRESS RELEASE SAL Heavy Lift and Jumbo Shipping start joint newbuilding programme for ultra-efficient, carbon- neutral heavy lift project vessels Hamburg, 7 September 2022 SAL Heavy Lift, one of the…