After a long and extensive planning phase, our Orca newbuilding series has finally kicked off! On 22 February, the ceremonial first steel cutting was conducted at WuHu Shipyard in Wuhu, China.
In the presence of Sebastian Westphal, Managing Director & CTO Harren Group, who had the honour of literally pressing the green bottom to start the cutting machine, Jakob Christiansen, Head of Research & Development, Retrofit & Newbuilding, as well as Alexander Fidler, Project Manager for the Orca series, the shipyard commenced the building process for 'W2231', which is the shipyard's project name for our first Orca newbuilding. The expected delivery date of the first vessel is 5 July 2024.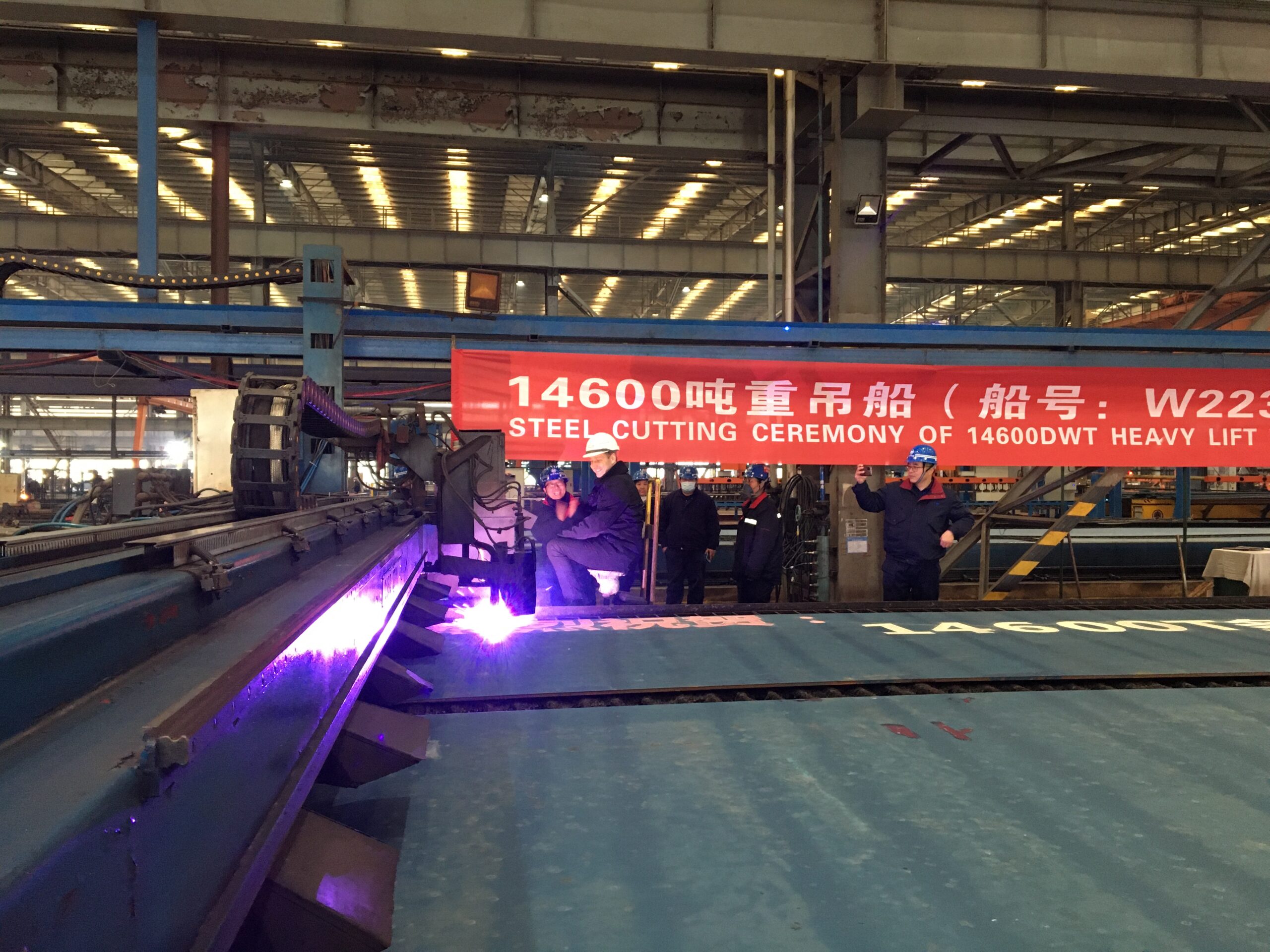 Already this week, the steel cutting for the second Orca newbuilding with the project name W2232, will be carried out on the shipyard. We are excited about the keel laying following in near future.