| | |
| --- | --- |
| Project | Comprised the load-out, transport and offshore installation of the FLNG soft yoke mooring system. Including pile driving, grouting and the installation of import riser and control umbilical. |
| Location | Offshore Kribi, Cameroon |
| Water depth | 19 m |
| Client/Operator | Goler LNG / Perenco |
| Execution | Q2-2017 |
SIMILAR PROJECTS
Load-out, transport and installation
he scope of work comprised the loaded-out, transported, and offshore installed the FLNG soft yoke mooring system. Including pile driving, grouting, and the installation of import riser and control umbilical.
For the Hilli Episeyo project, Jumbo provided a total T&I and hook-up solution, including pile driving, grouting, air-diving, and flex-lay services in a remote area in Cameroon. During the SSY pre-installation, Jumbo and its partner N-Sea performed DP2 air-diving works directly from the HLCV deck, thereby combining the heavy-lift solution with the subsea construction works.
Quantity / Size / Weight
NOV/APL Soft Yoke Mooring System:
• Anchor Base: 19 m x 17 m x 6m (251 t)
• Anchor Piles: Ø 96" x 36 m (94 t)
• Yoke Structure: 33 m x 33 m (704 t)
• Riser: 14" x 85 m (74 t)
• Control umbilical: 138 mm x 85 m (15 t)

Installation Vessel

Key Equipment

HLCV Fairplayer
• 550 kj hammer (Menck)
• 96" ILT (Menck)
• Air Dive Spread (N-Sea)
• Grout Spread (Foundocean)
• RDS

MORE ABOUT THE VESSEL
Video highlights of the project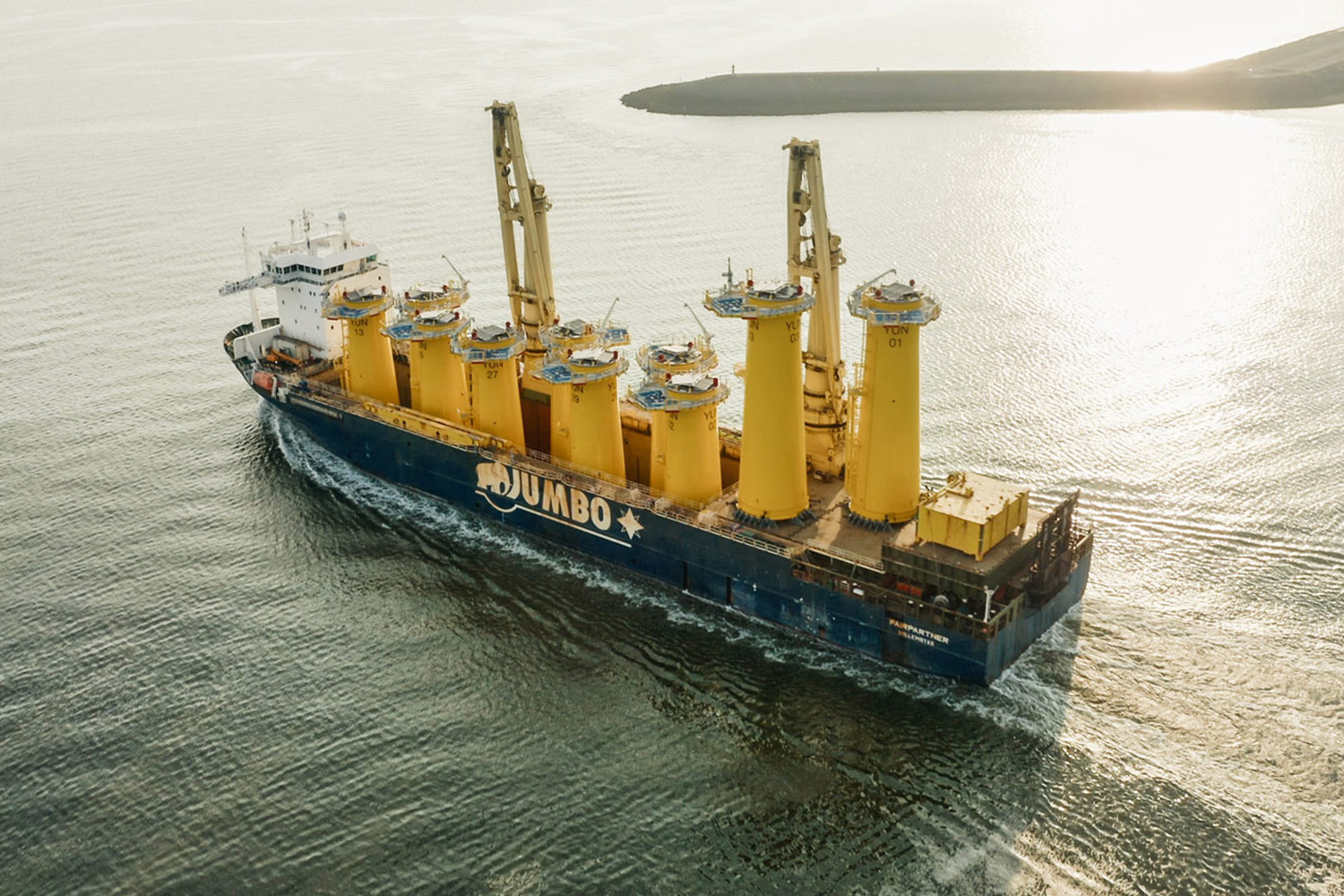 Jumbo Yunlin Transport Scope
40 monopiles, 120 monopile sections and 40 transition pieces
Yunlin Offshore Wind Farm
MORE INFO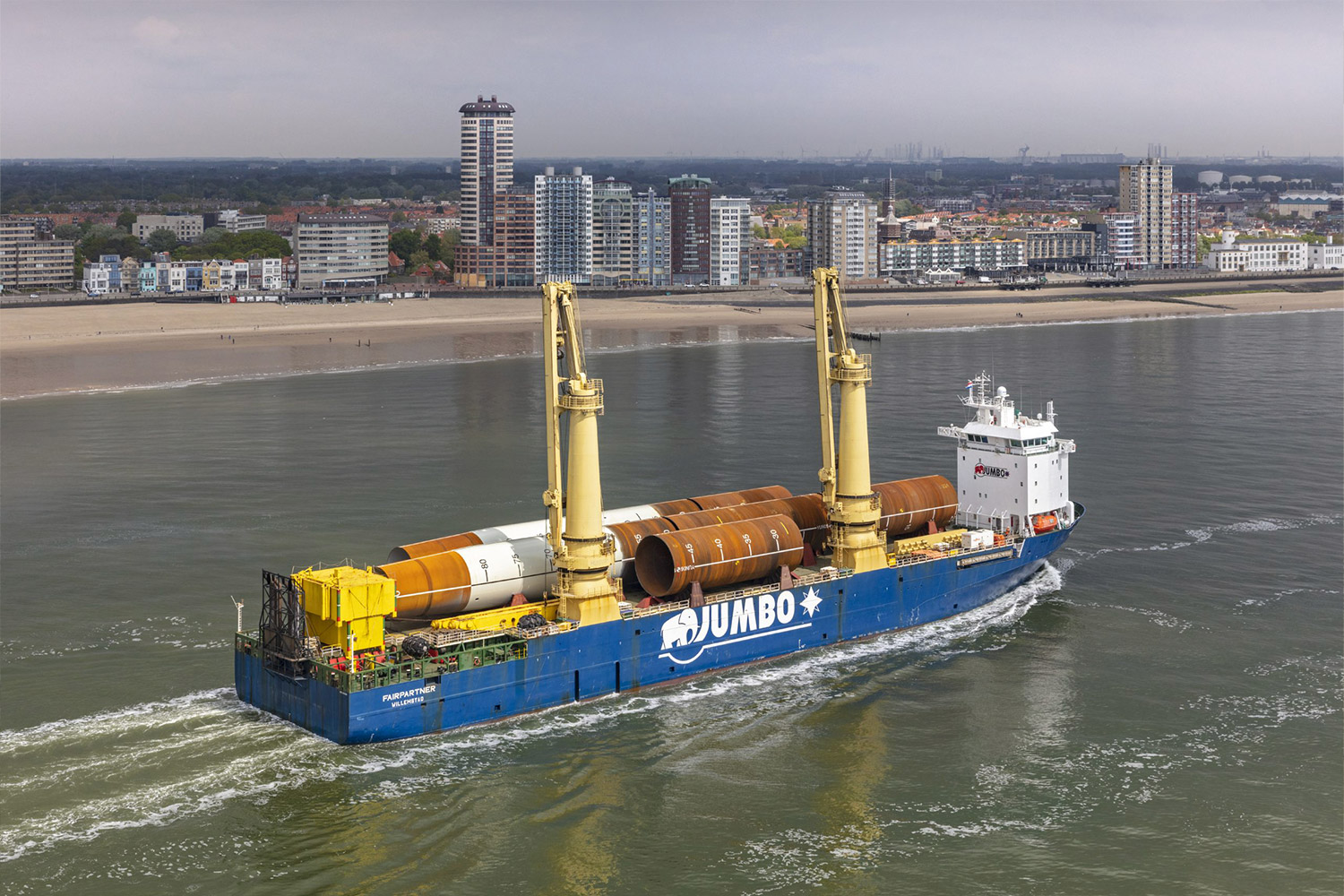 Maximizing transport for DEME offshore
Monopile and transition piece transport, 37 voyages
Hornsea Two Offshore Wind Farm
MORE INFO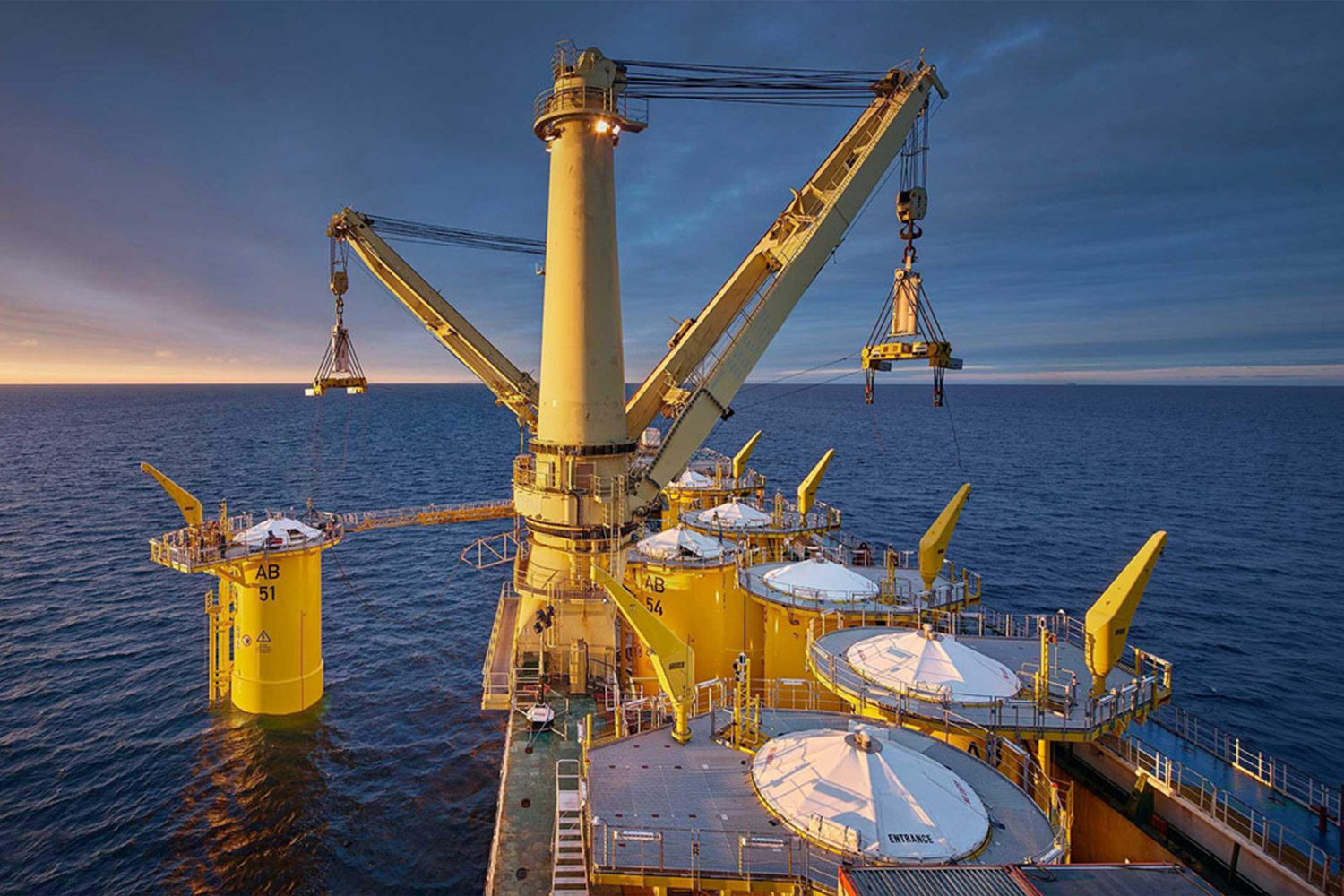 The Arkona offshore wind farm project
Transportation and installation of the 60 transition pieces
MORE INFO
DO YOU HAVE
ANY QUESTIONS?
Please contact our specialist