| | |
| --- | --- |
| Project | Comprised the load-out, transport and offshore installation of FSRU mooring system components consisting of 8-off anchor piles including installation of 8-off bottom chain segments and a PLEM and PAD landing structure for the turret (PLUG) |
| Location | Offshore Moheskhali Island, Bangladesh |
| Water depth | 39 m |
| Client/Operator | Geocean / Excelerate Energy |
| Execution | Q4-2017 — Q1-2018 |
SIMILAR PROJECTS
Transport, installation mooring system for floating storage regasification unit
The project encompassed the load-out, transportation, and offshore installation of various components for the FSRU mooring system. This included the installation of 8 anchor piles, along with 8 bottom chain segments and a PLEM and PAD landing structure for the turret (PLUG). Additionally, Jumbo successfully deployed over 150 rock bags to provide scour protection around the subsea structures.
Throughout the project, our crew encountered challenging conditions such as strong currents, limited visibility, and a remote location. However, their remarkable resourcefulness and unwavering determination enabled them to complete the project according to specifications, demonstrating exceptional performance.
Quantity / Size / Weight
MacGregor Mooring System Components:
• Suction Anchor: Ø 9 m x 11,3 m (119 t)
• Bottom Chain: Ø 84 mm x 70 m (10 t)
• PAD structure: Ø 14,6 m x 2,15 m (84 t)
• LEM: 12,5 m x 7,9 m x 4,2 m (114 t)

Equipment Resources for the FSRU Moheshkhali project
Installation Vessel

Key Equipment

HLCV Jumbo Javelin


• Safelink Poseidon 4500 Passive heave compensator


• 2x SAPS-004 SPT suction pumps
• 2x Work Class ROVs

MORE ABOUT THE VESSEL
Video highlights of the project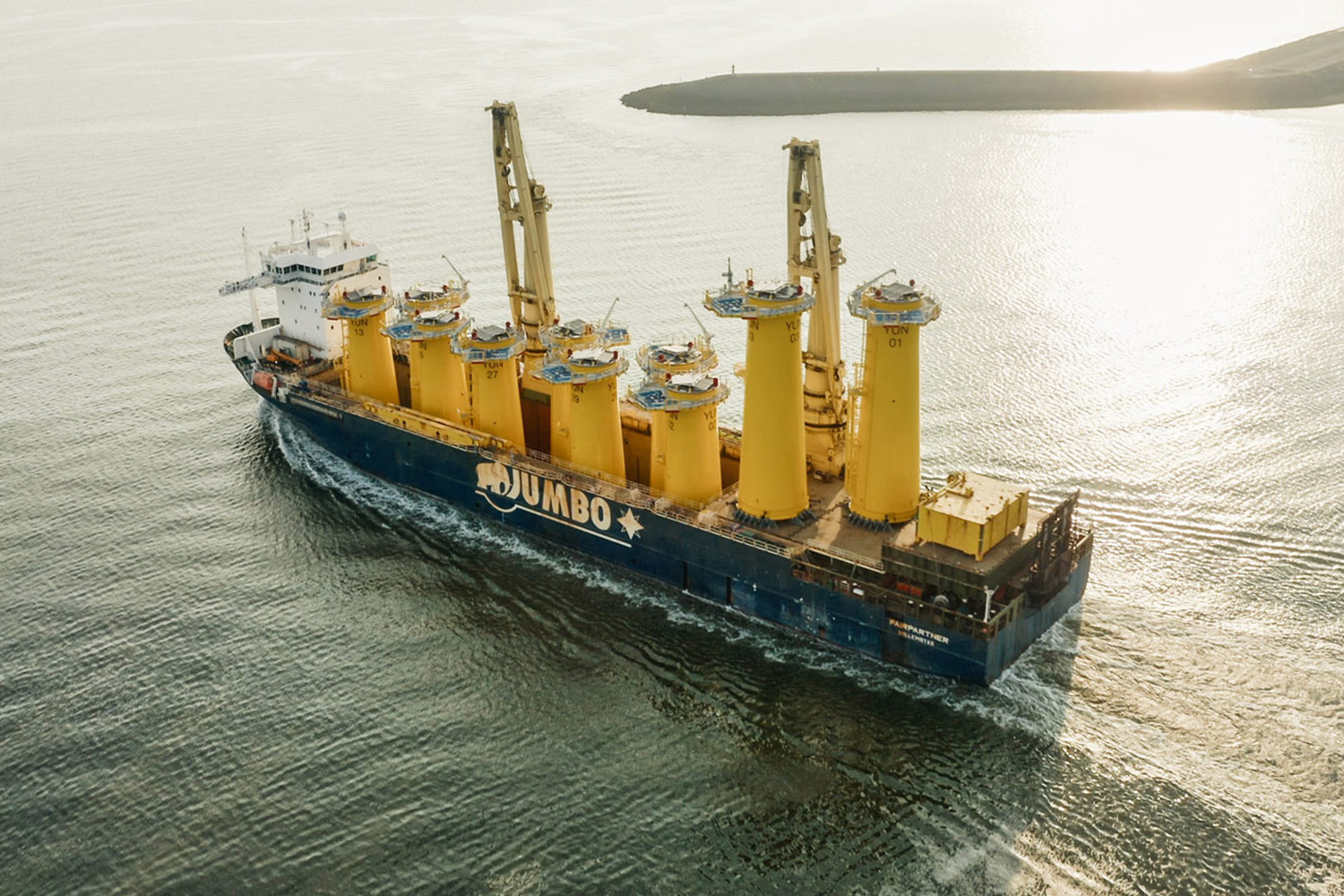 Jumbo Yunlin Transport Scope
40 monopiles, 120 monopile sections and 40 transition pieces
Yunlin Offshore Wind Farm
MORE INFO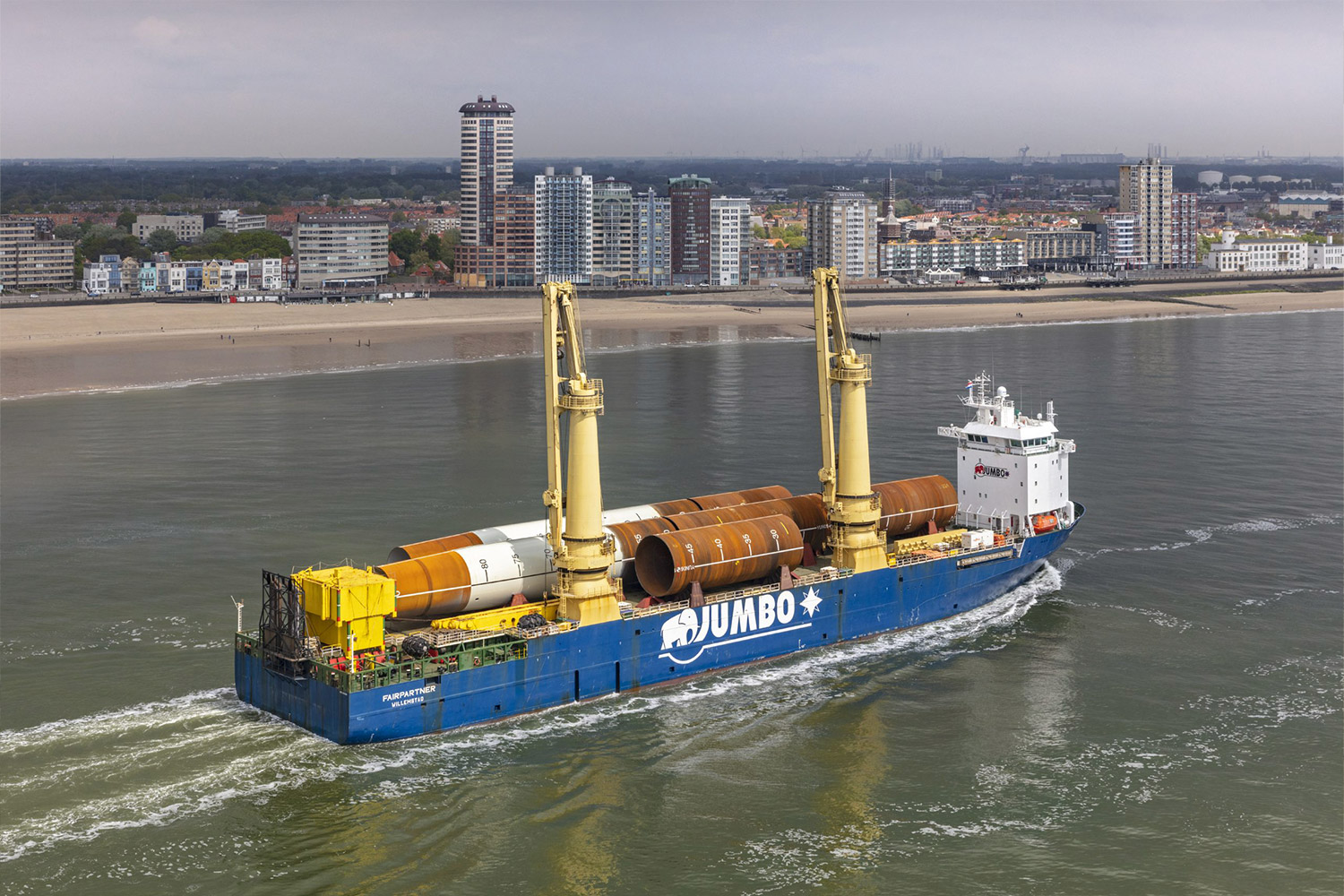 Maximizing transport for DEME offshore
Monopile and transition piece transport, 37 voyages
Hornsea Two Offshore Wind Farm
MORE INFO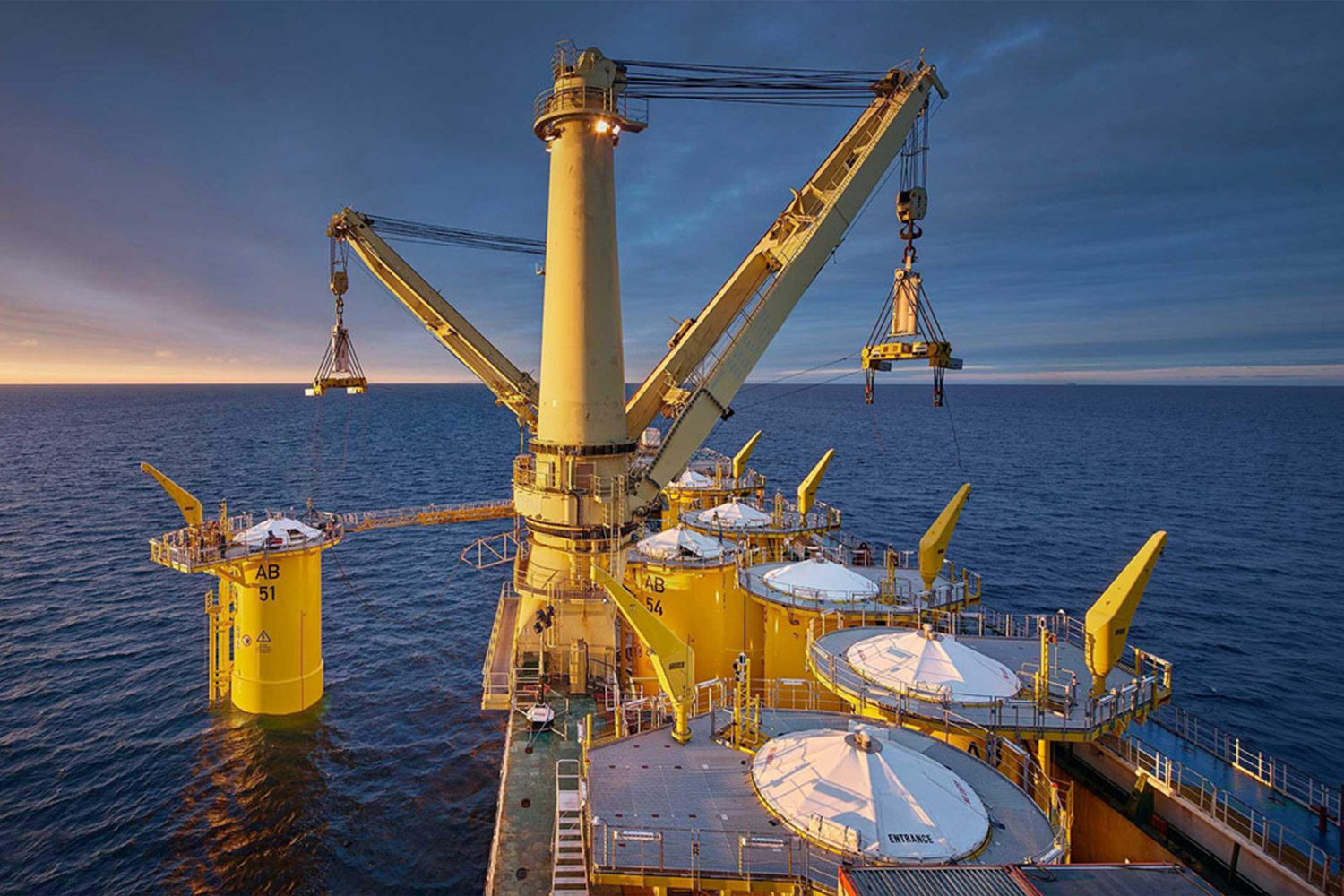 The Arkona offshore wind farm project
Transportation and installation of the 60 transition pieces
MORE INFO
DO YOU HAVE
ANY QUESTIONS?
Please contact our specialist