Leviathan subsea installation
Deepwater installation of production manifold
Home » Leviathan subsea installation
| | |
| --- | --- |
| Project | Comprised the transport of various subsea structures from Mobile (USA) to Limassol (Cyprus) with subsequent offshore installation of one (1) Production Manifold of 410 t at 1643 m water depth in the Leviathan field, offshore Israel. |
| Location | Leviathan field, offshore Israel |
| Water depth | 1643 m |
| Client/Operator | TechnipFMC |
| Execution | Q1 2019 |
SIMILAR PROJECTS
Leviathan development in the Eastern Mediterranean sea
Jumbo was awarded the transportation and installation of a 410t subsea production manifold at a depth of 1643 meters off the coast of Israel for the Leviathan development.
Technip was preparing for a project that included a subsea production system connecting high-rate subsea wells to a fixed platform located approximately 10km offshore Israel. Technip awarded the contract to Jumbo's Offshore division to perform the task of lowering the manifold onto the seabed at a water depth of 1643m and installing various other SSIV's and valve skids at a water depth of approximately 86m.
Our colleagues were also ask company is also required to install various other subsea isolation valves (SSIVs) and valve skids at a water depth of 86m.
Additionally, Jumbo transported various equipment from the US Gulf Coast to the Eastern Mediterranean.
Quantity / Size / Weight
Production Manifold:
• 20 m x 9 m x 7 m (410 t)

Installation Vessel

Key Equipment

HLCV Fairplayer


• Anti twist sytem




• Passive Heave Compensation
MORE ABOUT THE VESSEL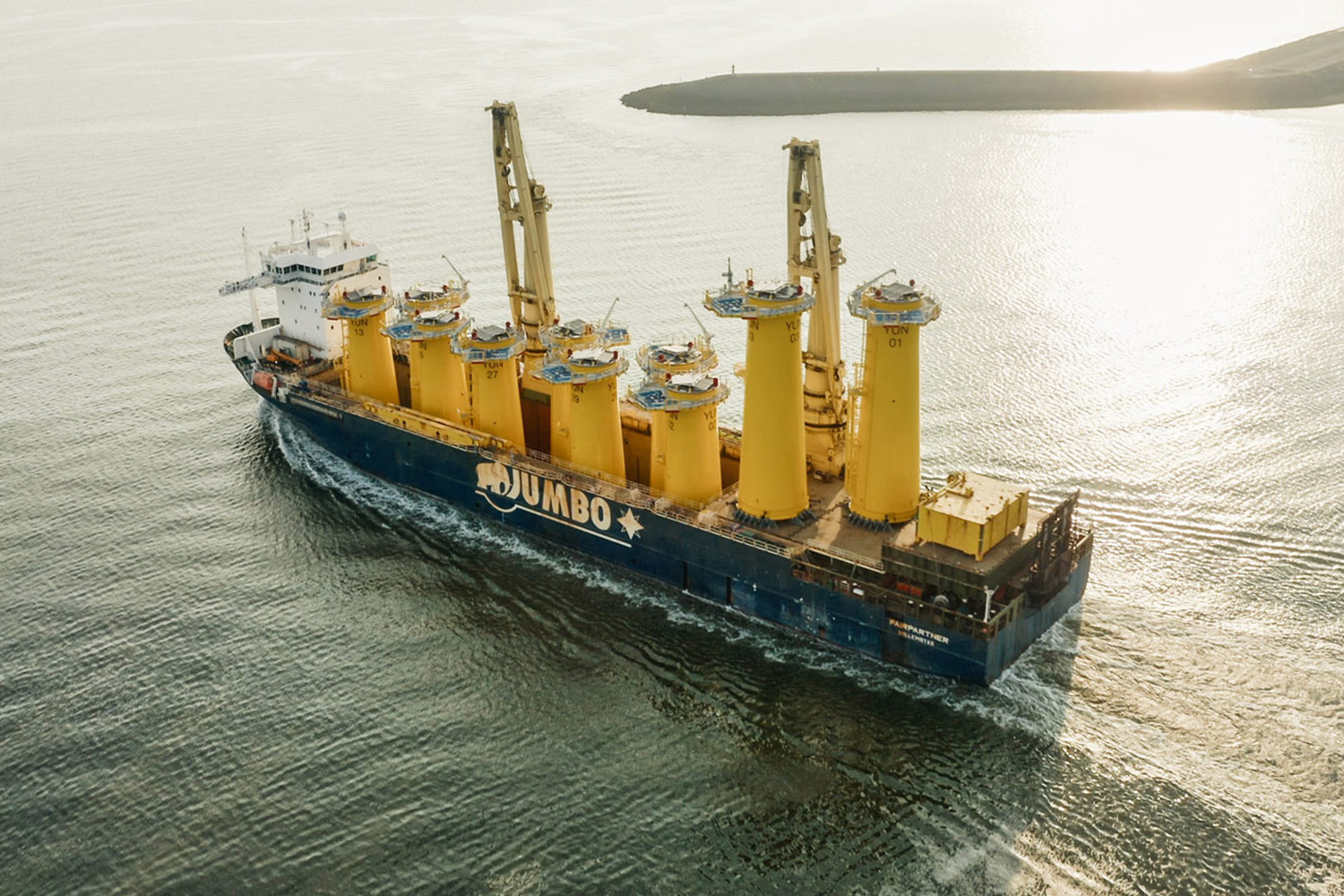 Jumbo Yunlin Transport Scope
40 monopiles, 120 monopile sections and 40 transition pieces
Yunlin Offshore Wind Farm
MORE INFO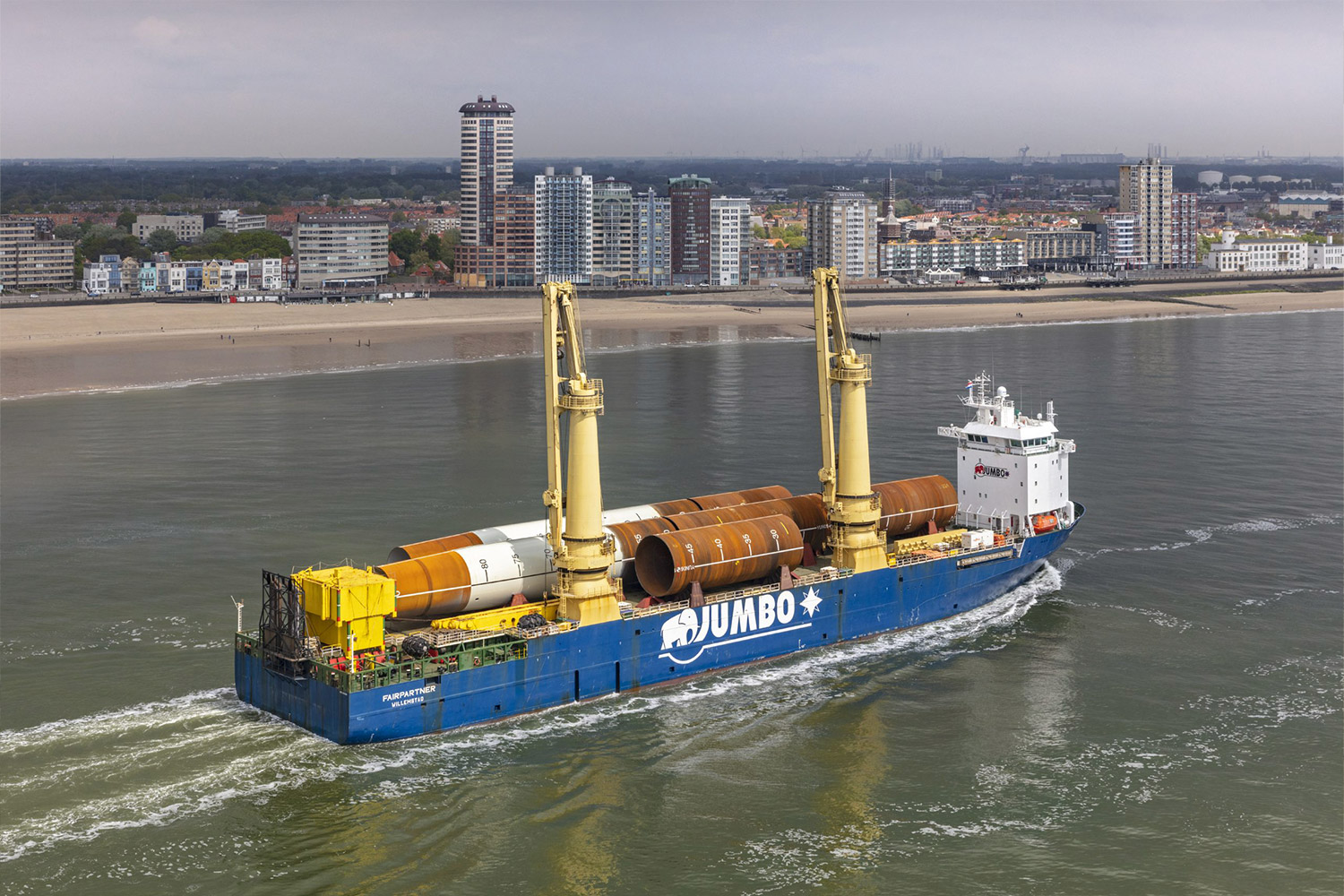 Maximizing transport for DEME offshore
Monopile and transition piece transport, 37 voyages
Hornsea Two Offshore Wind Farm
MORE INFO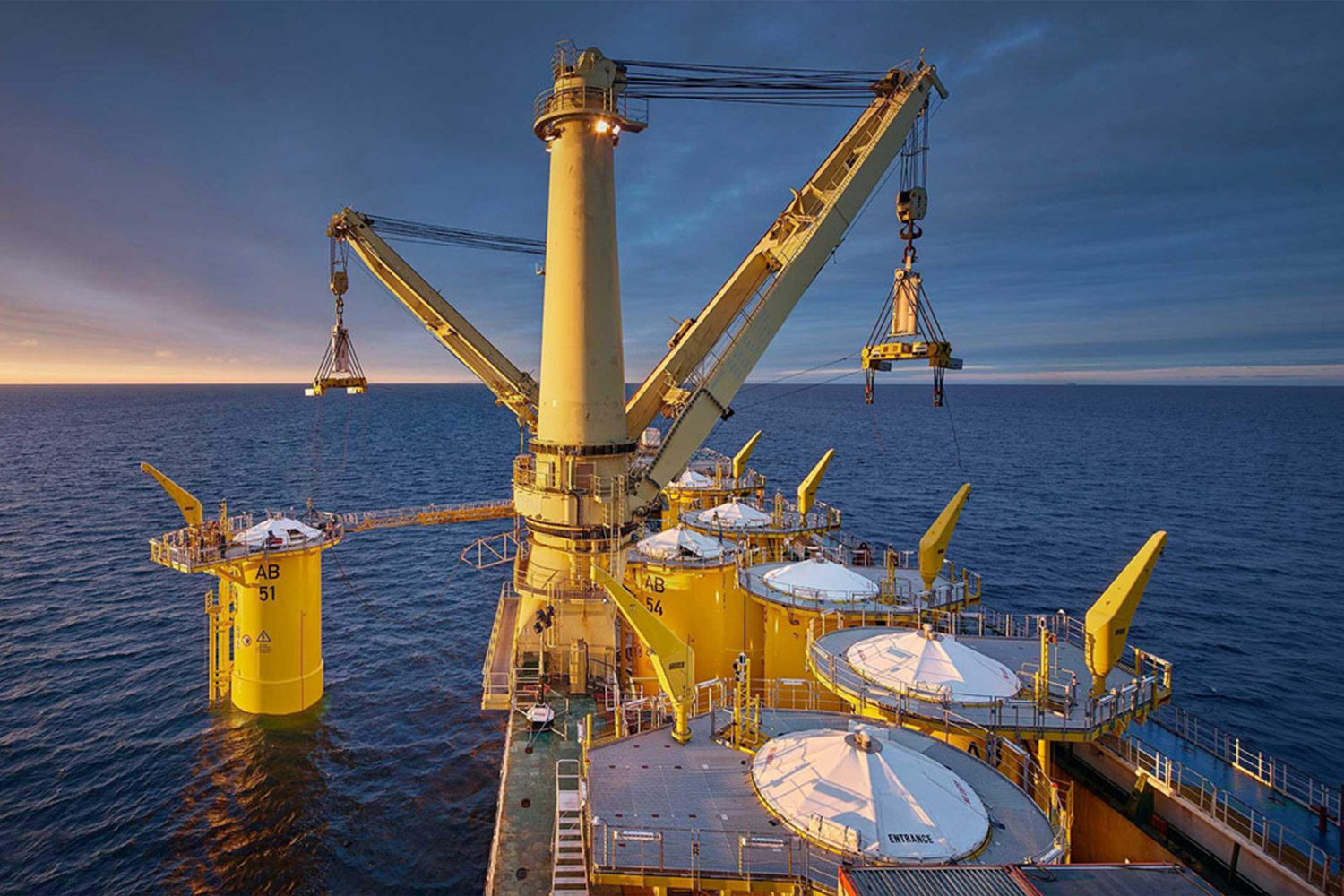 The Arkona offshore wind farm project
Transportation and installation of the 60 transition pieces
MORE INFO
DO YOU HAVE
ANY QUESTIONS?
Please contact our specialist