| | |
| --- | --- |
| Project | Comprised the (time-charter) provision of HLCV Fairplayer for the load-out, transport and offshore installation of the FSRU Golar Nanook soft yoke mooring system. Including pile driving services and project management and engineering for the T&I scope. |
| Location | Offshore Aracaju, Sergipe, Brazil |
| Water depth | 20 m |
| Client/Operator | Sapura Energy / CELSE / Golar LNG |
| Execution | Q1 2019 |
SIMILAR PROJECTS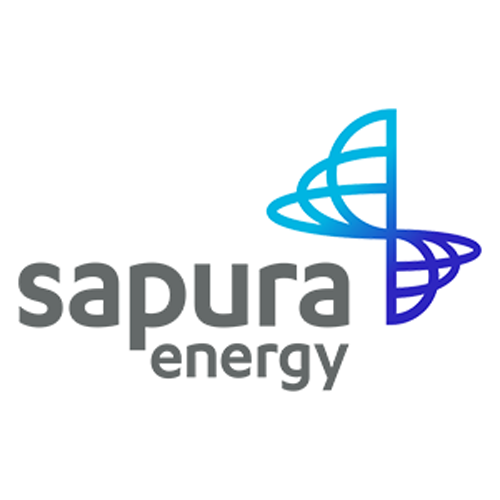 Transportation and installation of a FSRU Mooring System
Jumbo's Offshore division was awarded the contract by Sapura to perform the transportation and installation of the FSRU's Mooring System, along with project management and engineering services. The mooring system consisted of an anchor base and a rotating yoke arm filled with water and barite ballast.
The structures were loaded in Batam, Indonesia, and subsequently transported and installed at the offshore site by one of our offshore Heavy Lift Cargo Vessels, Fairplayer or Jumbo Javelin. The work was expected to be completed by 31 December 2018.
The Port of Sergipe project consisted of a liquefied natural gas (LNG) terminal featuring a 170,000 cm floating storage regasification unit (FSRU), a 6.5-kilometer natural gas pipeline, a 1,516-megawatt combined-cycle gas turbine (CCGT) power plant, and a 33-kilometer electricity transmission line. The annual electricity generation of this project was estimated to provide power to approximately one million individual residential consumers. The sponsors of this project were Golar Power, a global integrated LNG company, and Ebrasil, a regional thermal plant operator.
Quantity / Size / Weight
NOV/APL Soft Yoke Mooring System:
• Anchor Base: 19 m x 19 m x 6 m (303 t)
• Anchor Piles: Ø 96" x 45 m (137 t)
• Yoke Structure: 33 m x 33 m (700 t)
Installation Vessel

Key Equipment

HLCV Fairplayer


• S-500 hammer (IHC)


• 96" ILT (IHC)
• Levelling tool (IHC)
• Vibro Hammer CV-320 VLT (Cape)

MORE ABOUT THE VESSEL
Video highlights of the Sergipe FSRU project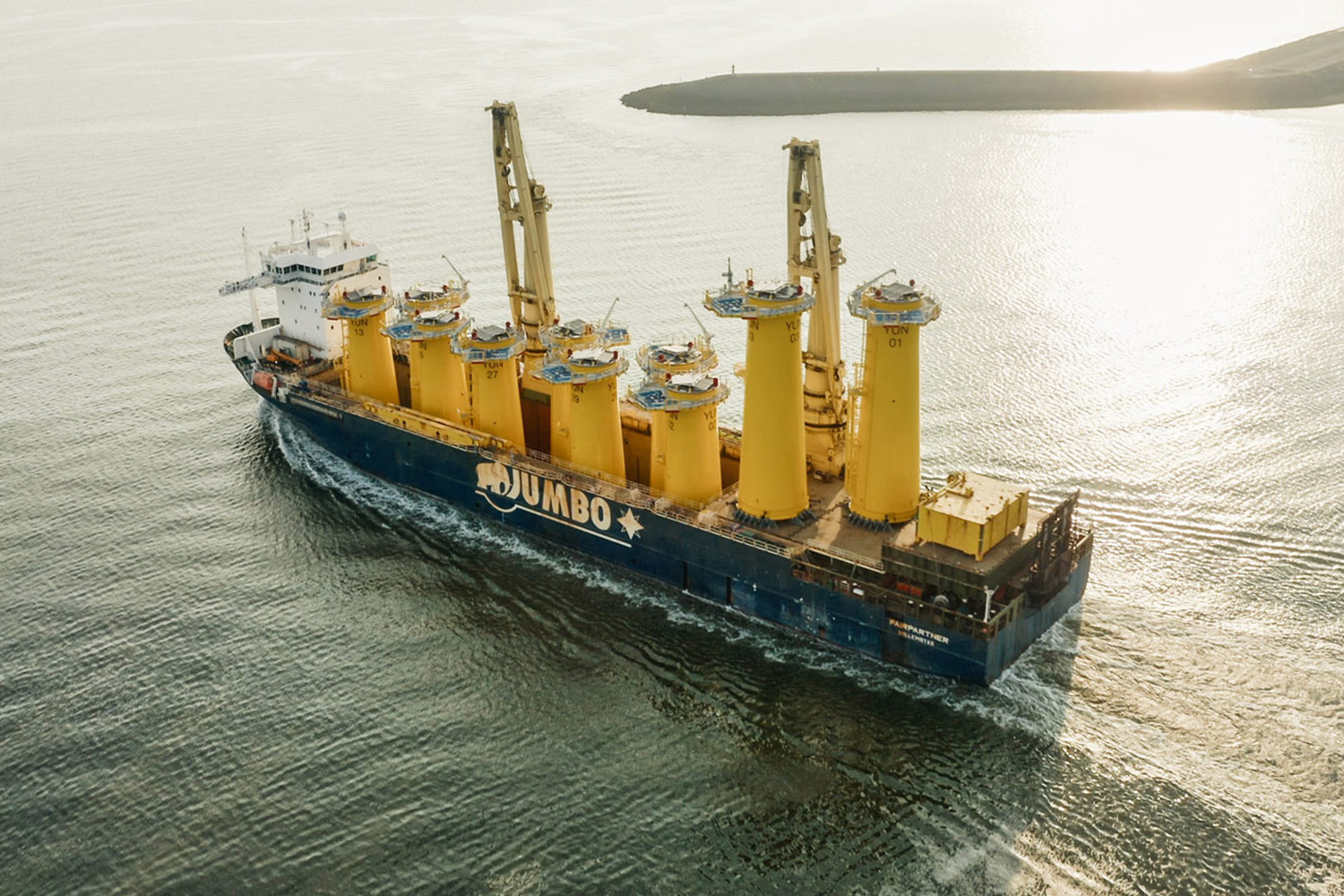 Jumbo Yunlin Transport Scope
40 monopiles, 120 monopile sections and 40 transition pieces
Yunlin Offshore Wind Farm
MORE INFO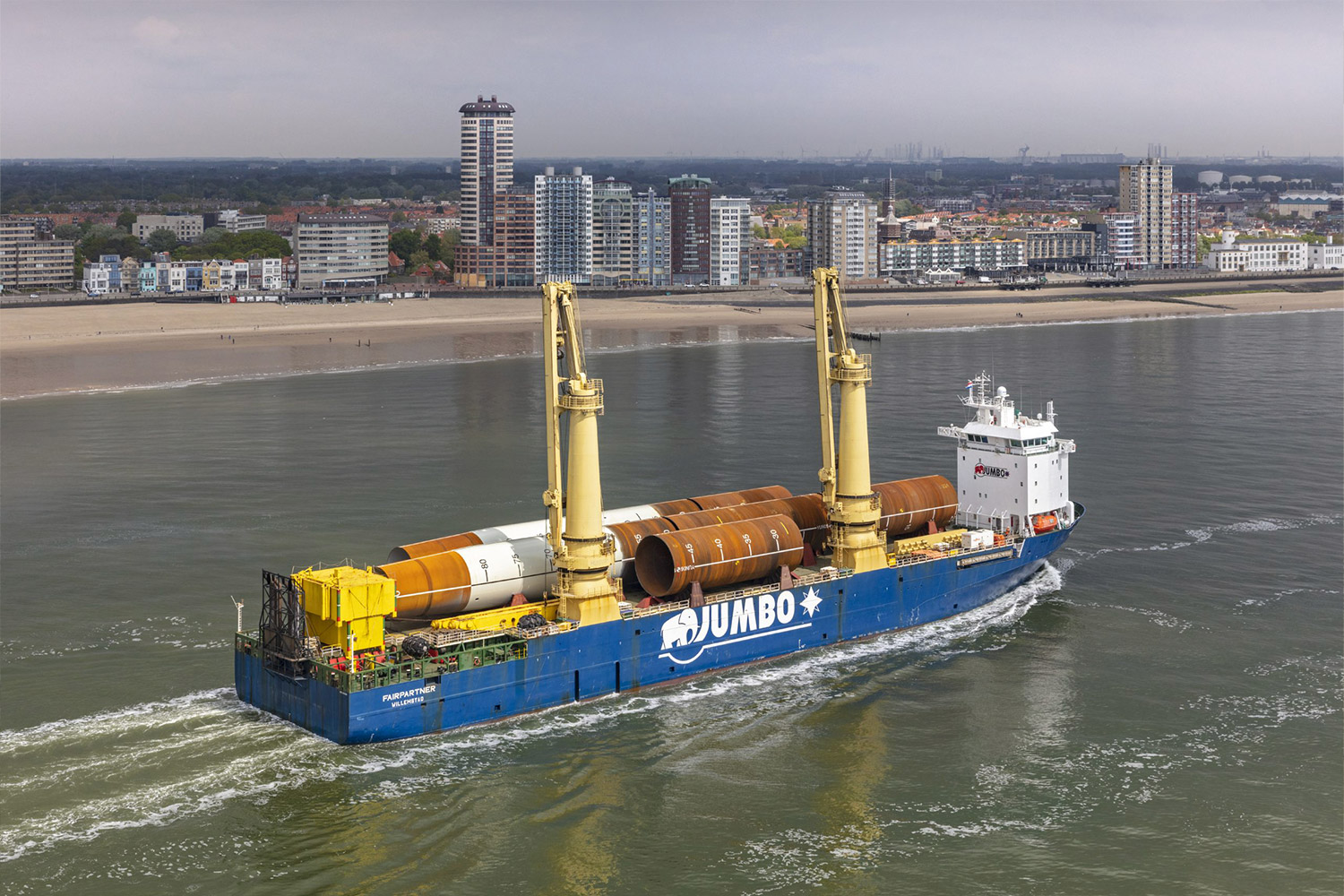 Maximizing transport for DEME offshore
Monopile and transition piece transport, 37 voyages
Hornsea Two Offshore Wind Farm
MORE INFO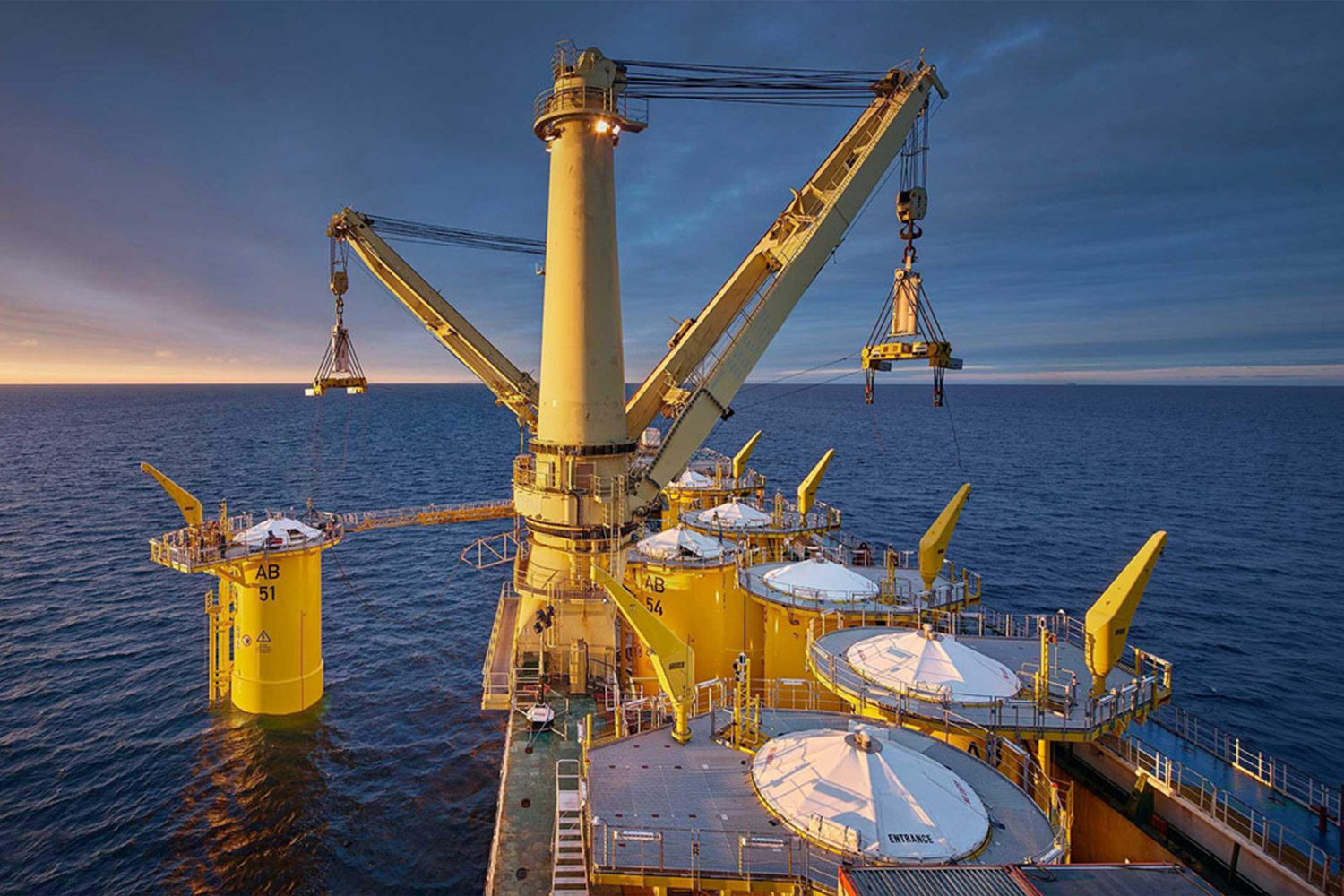 The Arkona offshore wind farm project
Transportation and installation of the 60 transition pieces
MORE INFO
DO YOU HAVE
ANY QUESTIONS?
Please contact our specialist