| | |
| --- | --- |
| Project | Comprises the fabrication of suction piles, marshalling and load -out, transport and offshore installation of mooring system components consisting of 12 -off anchor piles including installation of 12-off ground chain segments, polyester ropes, platform chain and ILMT. |
| Location | US Gulf of Mexico, MC Block 939 |
| Water depth | 1250 m |
| Client/Operator | Shell Offshore Inc. |
| Execution | Suction Piles in Q2 2019 / Mooring Lines 2020 |
SIMILAR PROJECTS
Load-out, transport and installation
The Vito project is situated in the Mississippi Canyon, about 242 kilometers south of New Orleans, Louisiana, USA. It is positioned in water depths exceeding 1200 meters. A total of eight subsea wells with deep in-well gas lift was part of the development. The installation contract involved the initial pre-lay of the mooring system as well as the subsequent tow and hook-up of the FPS.
Quantity / Size / Weight
Mooring System Components (each leg):
• Suction Anchor: Ø 5,5 m x 24,3 m (173 t)
• Ground Chain: Ø 135 mm x 215 m
• Polyester Rope: 2 x 1075 m 207 mm
• Adjustment Chain: Ø 130 mm x 300 m
Installation Vessel

Key Equipment

 Phase 1 – HLCV Fairplayer


• Passive heave compensator




• 2x Work Class ROVs with Suction Pumps




• LBL Survey spread


Phase 2 – HLCV Fairplayer
• RDS / 4-track Tensioner


• Karmoy Chain Winch




• 2 x Work Class ROVs
MORE ABOUT THE VESSEL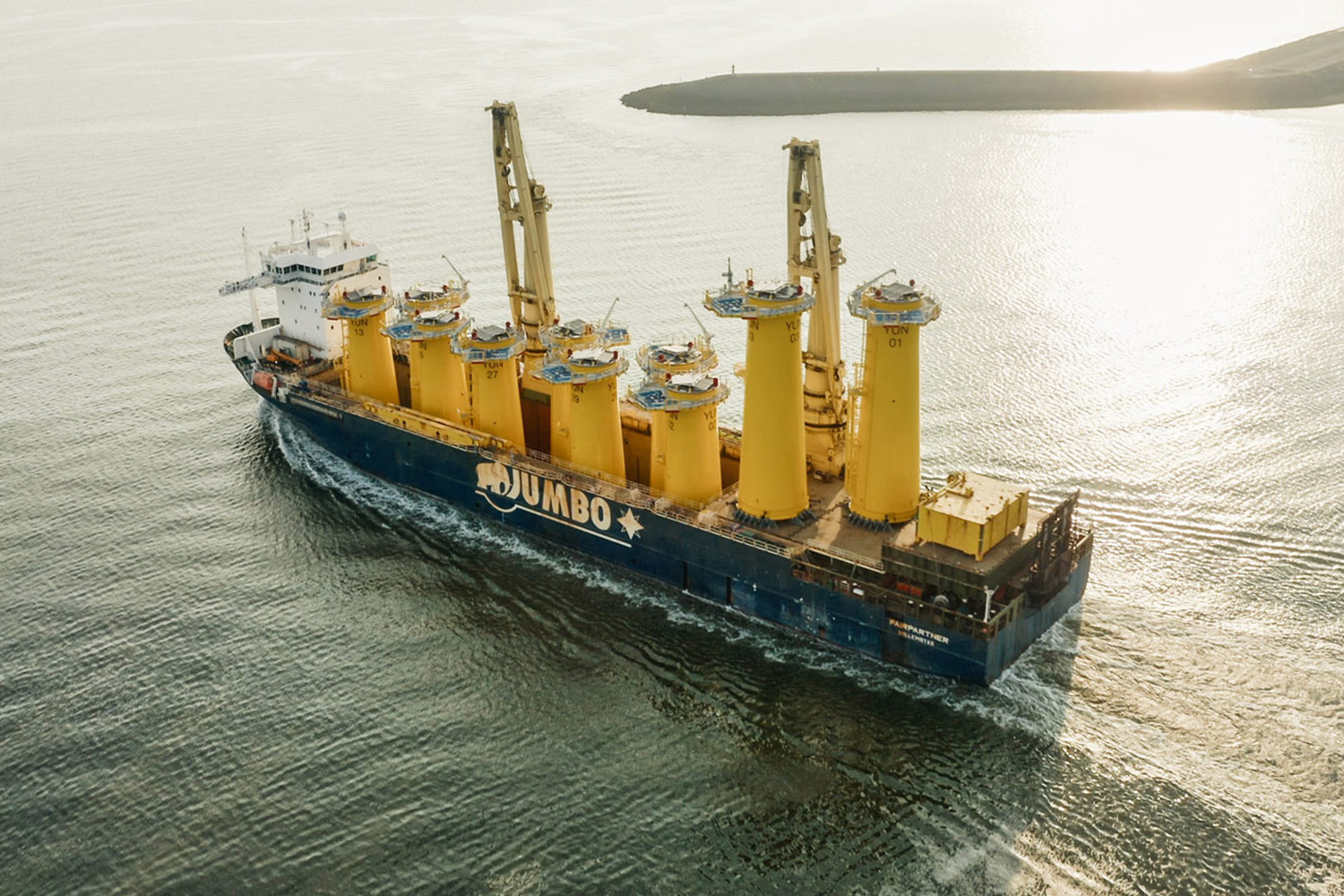 Jumbo Yunlin Transport Scope
40 monopiles, 120 monopile sections and 40 transition pieces
Yunlin Offshore Wind Farm
MORE INFO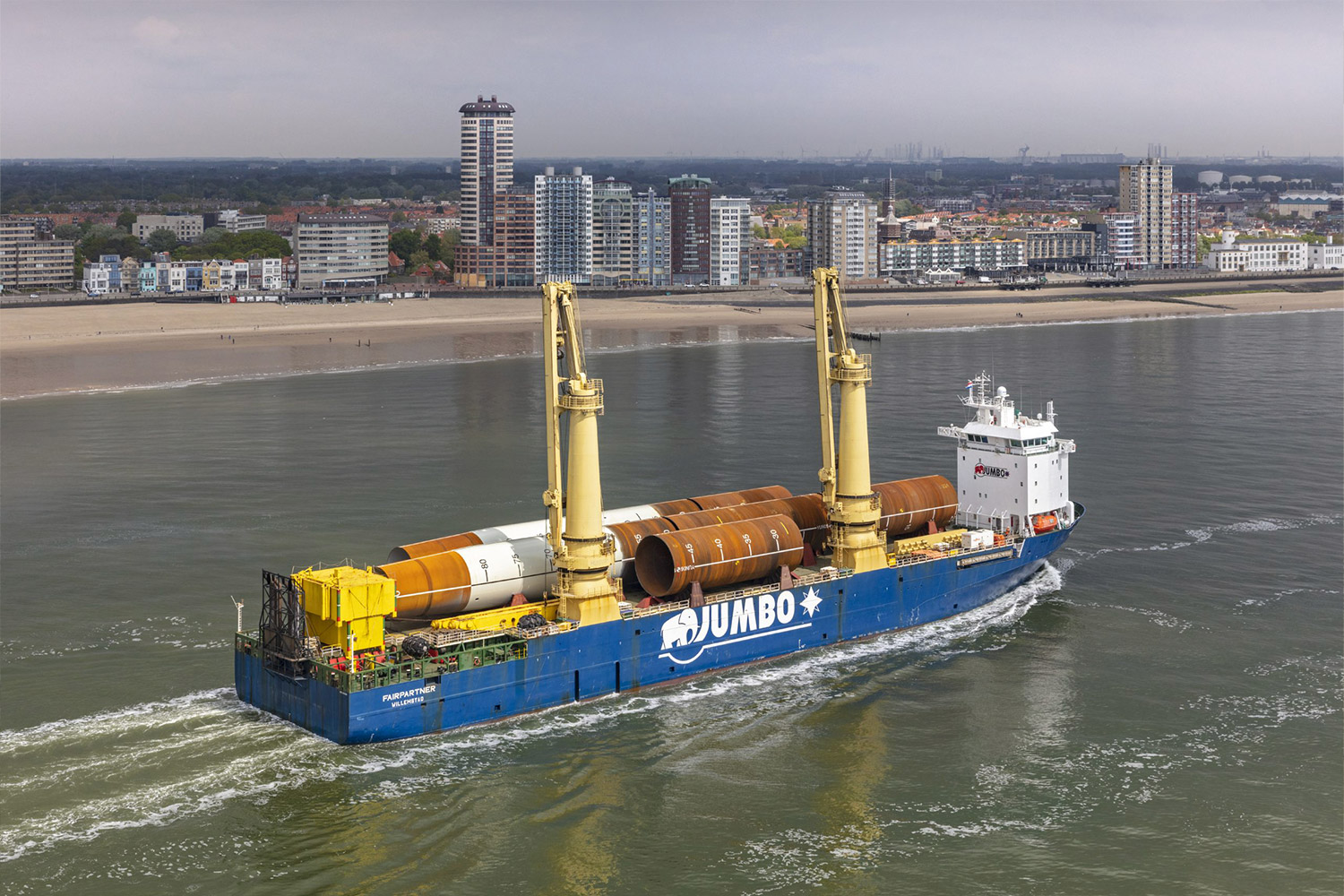 Maximizing transport for DEME offshore
Monopile and transition piece transport, 37 voyages
Hornsea Two Offshore Wind Farm
MORE INFO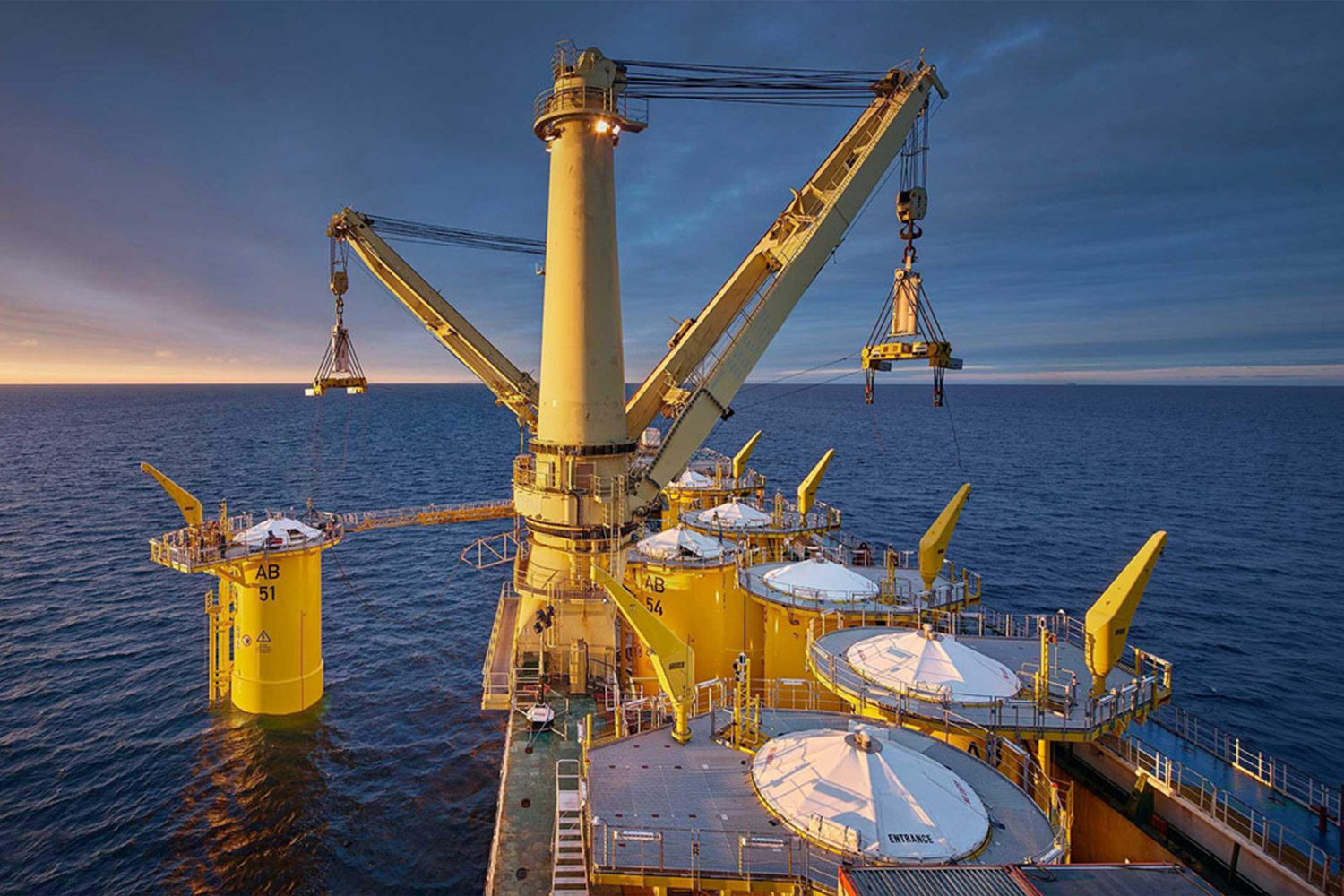 The Arkona offshore wind farm project
Transportation and installation of the 60 transition pieces
MORE INFO
DO YOU HAVE
ANY QUESTIONS?
Please contact our specialist