Jumbo-SAL-Alliance's flexible solutions make all the difference for offshore installation
Home » Gorgon Stage 2 project
Jumbo-SAL-Alliance has concluded an extensive subsea equipment transport contract, mobilising two of its heavy lift vessels, Fairpartner and Fairlane, to carry out a project for a client working on a natural gas field located offshore Western Australia.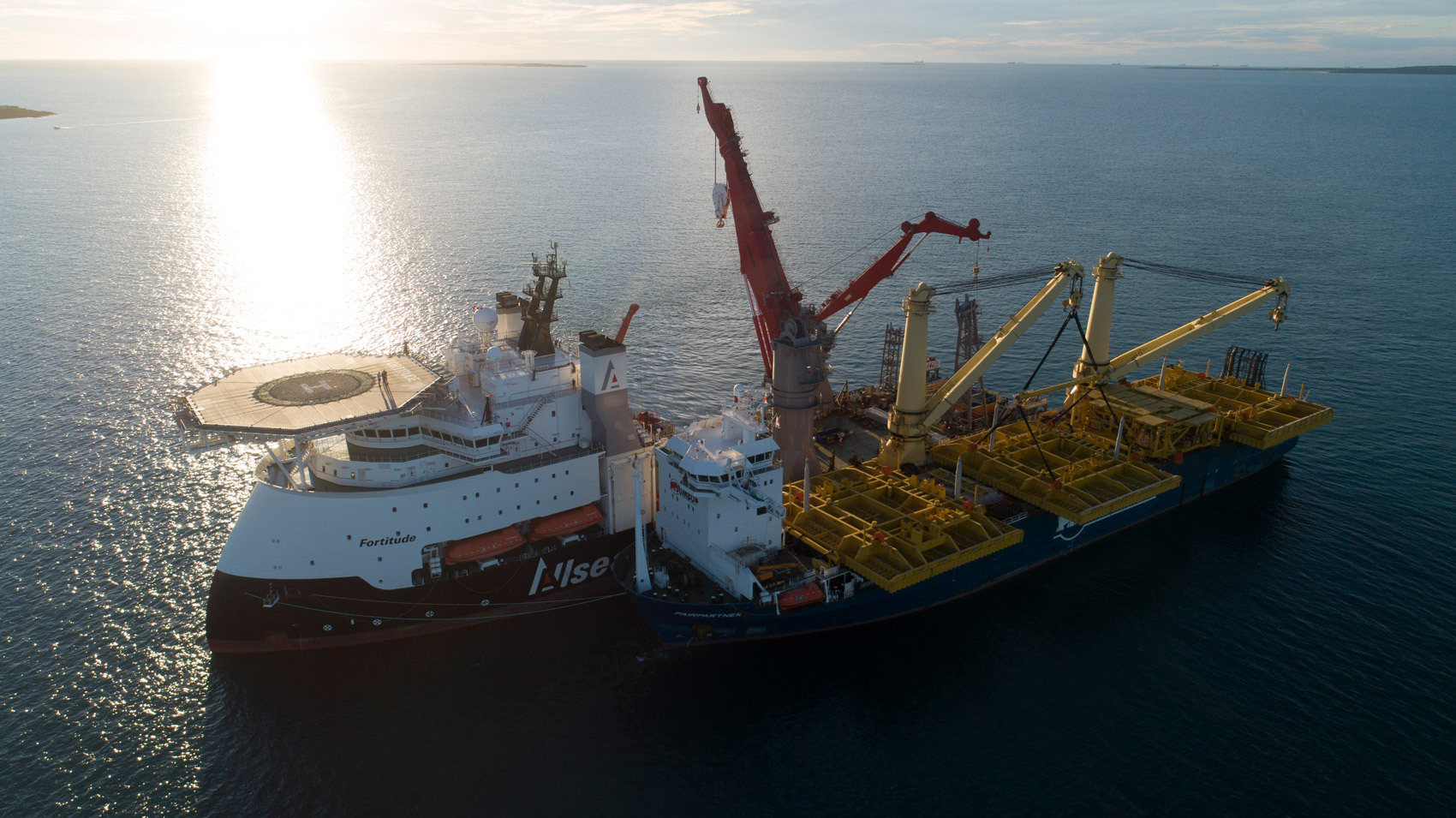 The Fairpartner kicked off the project, using its 800-tonne lifting capacity to pick up its share of the project cargo – consisting of three subsea modules and foundations, and associated scour protection materials – from Malaysia and Indonesia to Australia. The Fairlane's task was to transport two 11.40-diameter offshore reels from Norway to Australia. Upon arrival in Australia, all the cargo was transferred to the client's installation vessel.
The Fairpartner's load was not straightforward because all three foundations had a footprint of 30.34 x 25.36 metres, meaning that they protruded over the edge of the Fairpartner's deck by almost seven metres. They were so wide that they could only be secured to the starboard side of the vessel. It was Jumbo's close communication with its client that yielded a seafastening solution that was not only safe, but also met the client's requirement of having no steel-to-steel contact
Furthermore, Jumbo loaded the subsea modules and foundations in such a way that they could be offloaded in any order. This gave the client flexibility of discharging sequence; they could choose which equipment to install depending on the weather conditions at their offshore installation sites.
Talking at the end of the project, Jumbo's Director Business Development (Southeast Asia & Oceania) Jeroen Kock said: "This project was not without its difficulties; we had multiple stakeholders, engineering challenges, and of course, the continued presence of the coronavirus. However, we worked side-by-side with our client to complete the scope for an on-time delivery, undamaged cargo, and without any injuries. Our thanks go to our client's project team – it was their support that facilitated the successful conclusion of this project."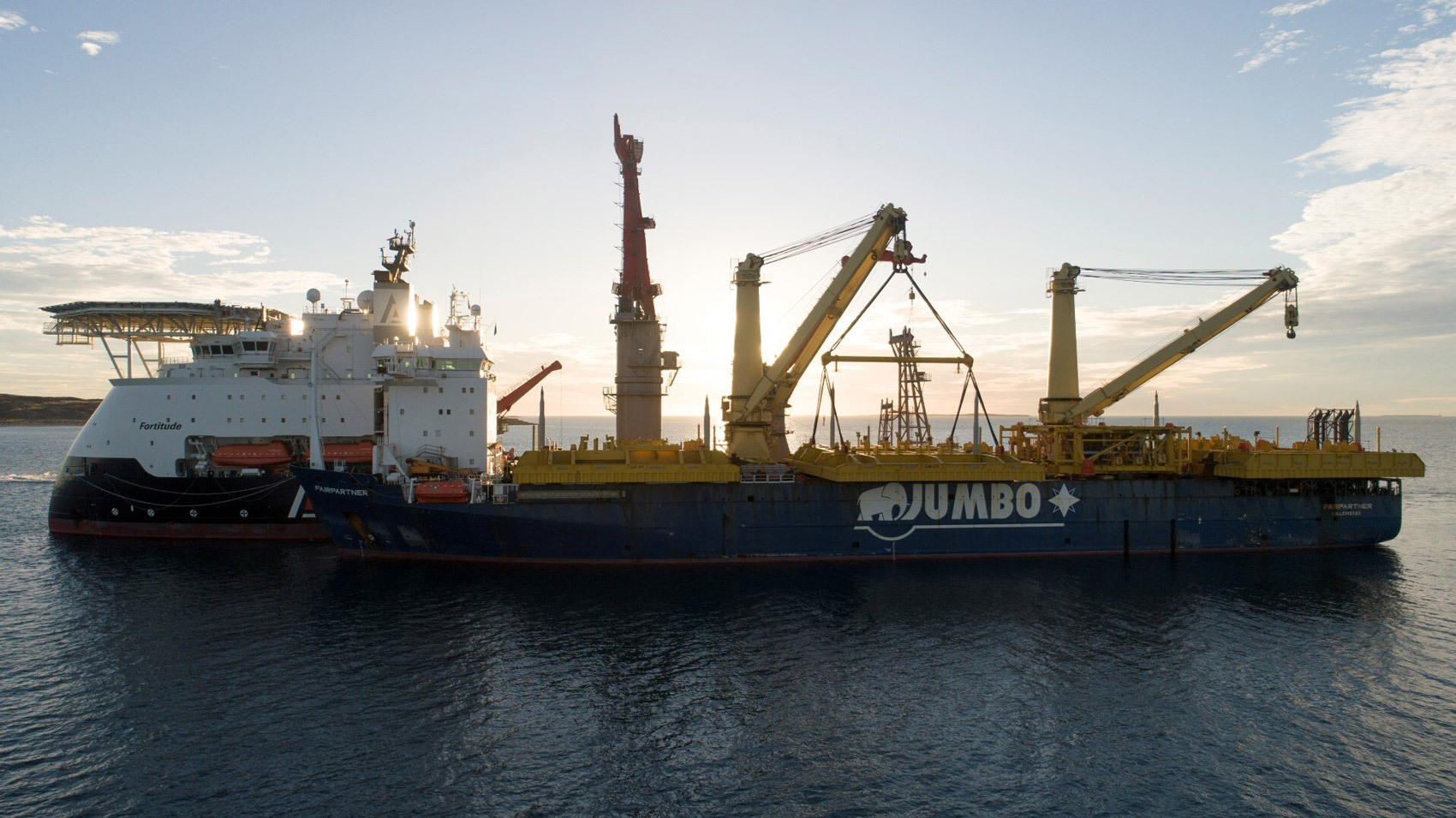 Do you have a shipment you need our help with?
With Jumbo-SAL-Alliance, you have one entry point where your project requirements will be reviewed by our chartering team and engineers who will team up to find the best possible project solution. We ease your project management load, walk you through the full logistic operations and bring your goods to where you need them, allowing you to focus on your project, not the logistics.
Contact the Jumbo-SAL-Alliance team today: solutions@jumbo-sal-alliance.com or visit the website.